We're SEO Gurus
We are Search Engine Marketing Experts. We will reveal the potential of Optimizing your search results on Google, Bing, etc.
We're Research Fanatics
We will provide competitor data that will help you keep an edge over the competition and retain higher ROIs
We're Social Media Experts
We will expose your Brand to the eyes of customers and generate a unique sales funnel for a your business using Social Outlets
We're a team of development and marketing experts who like to "flex" our knowledge.
We're Web Developers
We're Search Engine Optimizers
We're Content Creators
We're Marketing Consultants 
We're Dedicated
We're Experienced
We're Invested
We're Successful
The founder and CEO of Brevard SEM, Zach Aharon has been in the web development world since 1997, at only 12 years old he was designing and maintaining websites, web applications and developing user-friendly digital environments for businesses in the Northeastern United States, Canada and Israel.
In 2002 after forming a small team of young but dedicated internet gurus this venture became a real business optimizing search engine presence for companies worldwide. — Working with some of the internet's most recognizable household names like eBay, PayPal and Google–We gained incomparable experience, honing our skills on the world's top 1% digital advertising platforms, competing (and winning) against the some of the world's most inflated advertising budgets. 
Today we offer our services to business across all industries, sharing our extensive "big business" knowledge and helping our clients achieve the great potential associated with Digital Marketing landscape.
Our clients range from smaller Local Businesses to global level multi-million annual revenue E-Commerce outfits. The formula is always the same and the success is always real.
Ultimately only dedication takes the cake–We have knowledge, we have experience and we're willing to share it with you, but we're not the only place you can get those things. Our formula for success is one of vested interest and our focus on (dare I say it again?) ROI. As simple as that may sound your marketing success is riding on it.
Our parent company Devoinc, an exclusionary SEM powerhouse. The highly acclaimed and award winning agency from Philadelphia, PA, providing DMS/SEM services for the top 5% spend budgets of the Northeast region.
Brevard County and the Space Coast now have access to big city marketing!
Unique Strategy for Every Business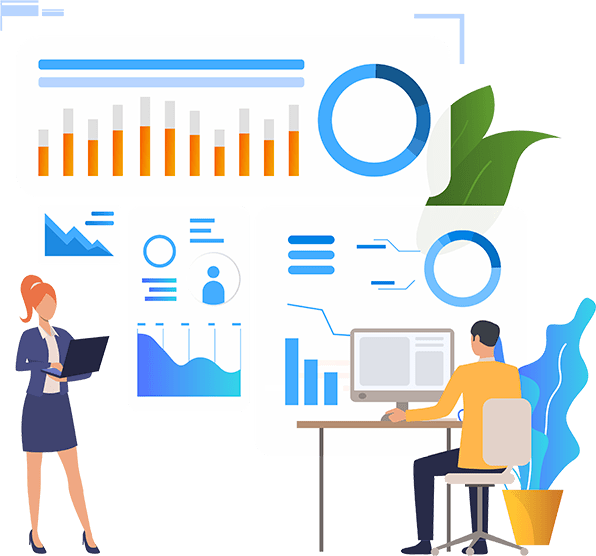 A Look Inside? The 3-Step Technical Strategy
The Research Phase
Completing research and reviewing existing metrics helps tell the story of your market space. What we know keeps us ahead.
The Consultation Edge
Brevard SEM's Marketing experts have startup and operating experience with many industries which can help jump start your business with a significant edge
The 'Funnel' Execution
The final step for any successful campaign is creating a winning ROI driven sales/lead funnel through the execution of the crafted strategies focused on your immediate needs
Schedule a Free Digital Marketing Consultation
our free consultations include
Free Consultation & Marketing Plan
A Deep Dive into your Industry
Thoroughly discuss your business and industry from a unique marketing prospective, get insight into the potential benefits for your business.
Digital Marketing Crash-Course
We will help you understand the current scope of Search Engine Marketing programs that are leading today's demanding digital market place
Free Customized SEM Program
Our experts will prepare a FREE ROI-Driven Digital Marketing Program tailored to your business, budget and vision
What Brevard SEM's Clients Are Saying...
We've been working with Zach, Jason and the team for about 6 years now and we couldn't be happier with the attention to detail and results we've created together. They really feel like part of our team!
Anthony Diana
Marketing Research Center in Melbourne, FL