In today's digital age, having a strong online presence is crucial for local businesses. To ensure that your website stands out from the competition and attracts potential customers, implementing effective SEO strategies is essential. Here are five suggestions from our SEO experts to optimize your local business website and improve its search engine rankings.
Optimize your website's meta tags
Meta tags provide search engines with information about your web pages. Make sure to include relevant keywords in the meta title and description tags for each page of your website. This will help search engines understand what your content is about and improve its visibility in search results
Focus on local keywords
Incorporate location-specific keywords throughout your website content to target customers in your area. For example, if you own a bakery in New York City, include phrases like "best bakery in NYC" or "New York City bakery" within your website copy. This will increase the chances of appearing in local search results when users are looking for products or services within their vicinity.
Build quality backlinks
Backlinks from reputable sources can significantly boost the credibility and visibility of your website in search engine rankings. Reach out to other local businesses or industry-related websites for opportunities to collaborate or guest post on their platforms while including a link back to your site. Additionally, consider joining local directories or associations that offer backlink opportunities.
Mobile-friendly design
With an increasing number of users accessing the internet through mobile devices, having a mobile-friendly website is crucial for SEO success. Ensure that your site has a responsive design that adapts to different screen sizes and loads quickly. Google prioritizes mobile-friendly websites in its search results, so optimizing for mobile can greatly improve your website's visibility.
Optimize Google Business Profile
Google Business Profile is a powerful tool for local businesses as it allows you to manage how your business appears on Google Maps and Search. Ensure that you claim and optimize your listing by providing accurate information such as address, phone number, opening hours, and high-quality images of your establishment.
By implementing these SEO best practices, you can enhance your local business website's visibility, drive more organic traffic, and ultimately attract more customers. Stay proactive in monitoring and adapting your SEO strategies to stay ahead of the competition and continuously improve your online presence.
Looking to boost your business's online presence in Brevard County and surrounding areas? Look no further than Brevard SEM, your go-to provider of high-quality SEO services.
With our expertise in digital marketing, SEO, and paid social media marketing, we have the tools and knowledge to catapult your business's marketing efforts to new heights.
Whether you're located in Melbourne, Palm Bay, Vero Beach, Cocoa Beach, or any other area within Brevard County, our team is ready to assist you. We understand the unique challenges and opportunities that come with targeting local audiences and can tailor our strategies to ensure maximum impact.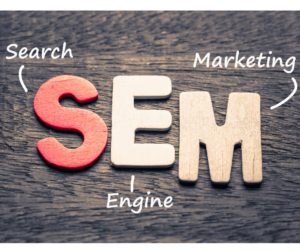 Our goal is simple: to help your business thrive in the ever-evolving digital landscape. By utilizing proven SEO techniques and leveraging the power of social media advertising, we can drive targeted traffic to your website and increase your online visibility.
Don't let your competitors get ahead – contact us today to learn how Brevard SEM can help you dominate the search engine rankings and reach new customers. Let us be the catalyst for your business's marketing success.
Content creation is a key component of digital marketing. A company can't succeed without quality content. 
The content should be engaging and attractive to the audience so that it can generate interest and lead to conversions.
Brevard SEM's content creation services are vital for any business. They help in connecting with the target audience and converting them into customers. The content is created by professionals who know how to design a website, write content for SEO, and create a conversion-focused copy.
---
Every business needs to have a well-written website that offers the best possible customer experience. It should be attractive, easy to use, and offer all the necessary information about products or services in order to convert visitors into customers.
By now there is an infinite amount of websites available for many different local businesses in Brevard, not to mention on the internet–it is imperative that your website stands out from the crowd and has an engaging design so that visitors will want to stay on your site longer.
Content writing and creative design services are becoming increasingly important in today's digital world. 
Content writing helps businesses to communicate with their target audience and build relationships, while creative design services help to create an attractive and engaging visual experience that can grab the attention of customers.
Brevard SEM's content writing and creative design services are essential for any business that wants to succeed in the digital age. They help businesses create a strong online presence, reach more potential customers, and differentiate themselves from their competitors. 
Our content writers can craft compelling stories that capture the attention of readers, while designers can create visually attractive designs that make it easier for users to understand what a business is all about. 
And so… with Brevard SEM's content writing and creative design services, our community of businesses can ensure they stand out from the competition and increase their chances of success.